Happy What I Ate Wednesday!!!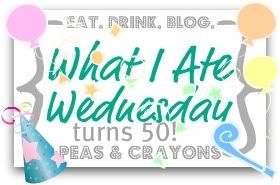 Here's mine! <3
I snuck away from blogging for a bit to travel halfway across the east coast [from NC to FL… I'm so dramatic] to visit family and friends for the holidays. P and I set a goal to try out a few local eateries during the trip as a reward for our bajillion and one hours spent on the road. It was a pretty sick ass reward if I do say so myself =) I have food photos for days but decided to share a few of the highlights and save the others for a special road trip themed post.
Along with a mandatory trip to
Izumo
for sushi and sake bombs in SOFL, we visited 3 local restaurants with a mile long list of good reviews. Just typing this up is making me want to book the next available flights out to Orlando and SOFL so I can eat these again. This might be the most delicious road trip of my life + if you're not licking the screen right now…. I'm guessing your vegan or are really really partial to cardboard sandwiches. Though speaking of vegan eats, next road trip I'm seeking out vegan restaurants!!! I have yet to find one in my teeny tiny military town so my next tip will be a vegan-centric one =) SO excited!
Hookay so first up was quite possibly the best omelette of my life (aside from the ones my mom makes!) and 100% the best homefries I have ever shoved in my face. I don't know what they seasoned them with… but I'm 99.9% certain there were actual bits of crack in there. Just sayin.
Veggie Omelette + Homefries
Long Island Cafe in Sunrise, Florida
Pom Pom's was a Yelp find that satisfied my inner fat kid along with my inner hipster =)
The walls were filled with local art for sale and the menu was foodie-friendly with ingredients you'd never find at a chain restaurant. Since Paul was away at training for Thanksgiving I missed celebrating the holiday entirely. We celebrated on Christmas Eve and I said goodbye to my vegetarian ways for a day to enjoy a full blown Thanksgiving sandwich for old times sake. As an afterthought, I would have kicked the cream cheese and turkey to the curb and subsided off the bread, stuffing, and cranberry sauce alone… but oh. my. gosh was this good!
Mama Ling Ling's Thanksgiving Sandwich
Turkey, Ginger Cranberry Chutney, Gouda, Stuffing, Cream Cheese + Mashed Potatoes
Pom Pom's Tea House + Sandwicheria in Orlando, Florida
Yellow Dog Eats in Windermere, Florida
L to R: Jordan's Disgusting Meatbomb of a sandwich [Sorry! But ew!], My Apple, Onion, and Brie Panini, and Paul's Wrap and Broccoli Cheese Soup. We were all happily stuffed and glad my sister in law, Kelly suggested this place! Plus we got to write all over the walls… tables… and each other in the process. Win-Win.
How stinkin' cute is our niece?
I'll be back with more cheesy photos soon… well… if you need more reasons to laugh, that is! =)